Implant Specifications:
Name of the surgeon : Dr. Daval Bhakt
Place : Ruby Hall Clinic, Pune
Implant size : 16.79 x 29.61 x 26.79mm
Surface finish : Mirror finished surface (External Surface & Internal Surface)
Implant Thickness : 0.7mm
Screw size : 2 mm
Introduction:
Incredible AM Pvt Ltd is the first company in India working exclusively with Medical 3D printing in a ISO 13485 certified facility. The company has built the facility as per FDA norms. It is certified with ISO 13485 and ISO 9001. Key features includes Class 10000 clean room, US-FDA approved software, state of the art equipment and also an excellent team of doctors, engineers, biomedical engineers, CAD designers and medical consultants who are there to deliver outstanding services to doctors, hospitals& patients with complete validation & test to certify the process & product. Incredible deals with Customized Implants, Standard Implants, Bio models as well as Cutting Guides.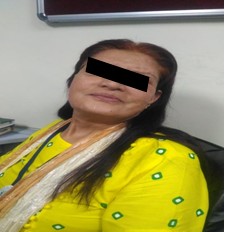 Background :
Mrs. Jenifer Rodricks, a 45-year-old female, working as a Nurse in Ruby hall clinic, Pune had an accident leading to which she had various facial bone fractures. The patient had undergone 7 surgeries for face reconstruction. She was still not satisfied with surgery as there was lack of eye movement along with asymmetrical orbital region
Solution:
Dr. Dhaval Bhakt leading Plastic Surgeon in Ruby Hall Pune concluded that the unequal eye and lack of eye movement could be corrected with a customized metal Implant rather than bone grafting. The incredible team discussed with Dr.Dhavalbhakt the design and process. The design was completed with valuable inputs between the doctor and the Incredible design team together. The benefits of a Customized implant were discussed. The implant would also help to give the patient back his confidence by maintaining the symmetry in the skull and giving back his earlier aesthetics. The specialty of the implant is the design which gives accurate fit.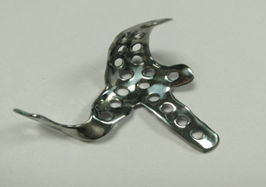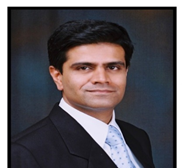 Quote from Doctor :
"Excellent Implant, easy to fit."
Conclusion:
Implant was manufactured under ISO 13485 guidelines & tested to give an accurate fit & utmost safety. Implant was made as per anatomical requirement, contour, and bone thickness which are patient specific. This implant also boasts of faster recovery, less invasiveness and lower risk. As the implant is accurately placed, it is aesthetically perfect, which boosts mental and physical state of the recipient allowing him to return to his normal routine life within a very less time. Incredible AM Pvt Ltm has undergone rigorous testing & validation of its plant, equipment and process to ensure safety and quality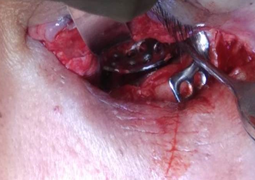 Contact Us
Plant Address
Gat No. 699/1, Koregaon Bhima,
Behind Kalyani Forge, Tal- Shirur,
Dist- Pune 412 216,
Maharashtra, India.
+912137667933
+912137667935
Pune Office Address
G-11/S11, Paresh Industrial Complex, Shankar sheth Road, Pune 411037, Maharashtra, India.
+91 7030940790 (Engineering)
+91 7030952719 (Medical)
info@3dincredible.com