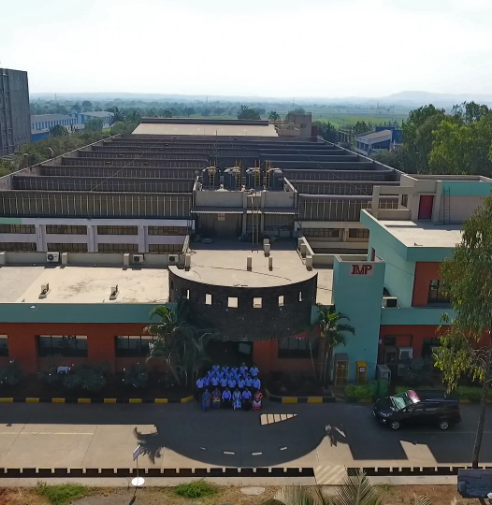 History

Incredible AM Pvt Ltd was established in 2017. The company is a Venture of Industrial Metal Powders India Pvt Ltd to pursue Innovation & believing in Redesigning Life. Mr Prakash Dhoka founded the company in 1974 and he has been successfully running the business since then. IMP is a world class manufacturer of electrolytic Iron powder, electrolytic Iron flakes, Pre-alloyed powder, Reduced Iron powder. The company has been supplying it's products to over 33 countries worldwide which has nutritional, Pharmaceuticals, Engineering, Chemical, Water Remediation etc.
In 2016, Mr. Mahesh Dhoka, Director, India Pvt Ltd, envisioned the possible opportunity in Advanced Manufacturing and decided to diversify the business. His relentless hard work and support from the management took him to Renishaw AM Division, UK for further discussion where Incredible was conceptualized. Later, the plant was built in IMP premises and resources were procured over the period of time.
Why Incredible AM

Incredible AM originated from Industrial Metal Powders (IMP) who has over 44 years of trusted experience in manufacturing the unsurpassable quality product. Incredible AM has been driven by the needs of the customers and their unique business challenges in Healthcare as well as Engineering Industries.
Incredible AM works in hand with a large group of skilled and experienced Leaders, Engineers and Doctors who turn the vision into reality. Our state of art plant provides all the facilities that are needed to provide the best possible solutions to Industries at lowest price, highest quality and fastest lead time.
Incredible AM is an ISO 13485:2016 certified company!
AS 9100 certification coming soon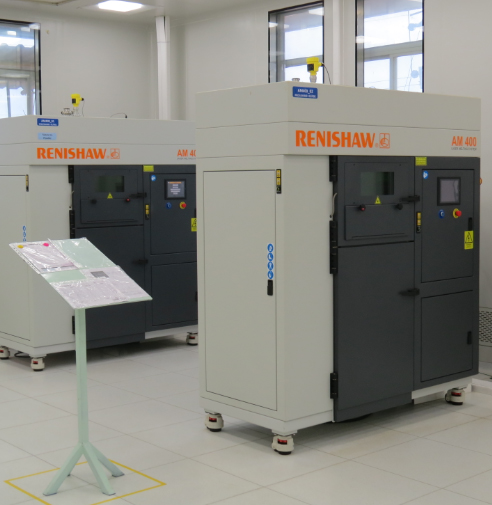 Our Goals


Vision
Our vision is to be recognized as a leading Additive Manufacturing Company known for its innovative products, quality, cost effectiveness and customer centric organization.

Mission
We are committed to manufacture, supply and market world class 3D Printed products and seek to achieve customer delight through our world class manufacturing facility. We work on the mission keeping our company name - "INCREDIBLE" in mind.

Quality Goals
We, the team members at Industrial Metal Powders (I) Pvt.Ltd. (Additive Manufacturing Division), commits ourselves to:
To meet 100% stated requirements of Customer.
To provide 100% delivery/supply on time.
To maintain compliance of Statutory and Regulatory requirements on continual basis.

To increase knowledge, skill of employees through training people by conducting training (mini) 12 nos. per year.

Conducting developments in manufacturing processes and quality management system by doing (mini) Kaizen 1 nos. per year per department.

Quality Policy
We, the team members of Industrial Metal Powders (I) Pvt.Ltd. (Additive Manufacturing Division), are passionate and committed to Customer Delight by providing most innovative and world class 3D Printed products through continual improvement in our Knowledge, Skills, Manufacturing Processes and Quality Management System.
We are committed to comply with the applicable Statutory, Regulatory and other requirements.
Facility

Incredible AM Pvt Ltd has 2 Renishaw AM 400 metal printers having capacity of 400 W laser which has build volume of 250 X 250 X 300 mm (L X W X H). It can produce very complex shapes which are not possible by a conventional methods such as casting and forging. Produced parts have 0.2 mm accuracy and several metal alloys can be printed on these machines.
Incredible AM Pvt Ltd is proud of its eventful journey in the additive manufacturing industry. We have made a conscious effort to ensure we deliver advanced, high-quality, and cutting-edge 3D printed products for our clients especially who hail from the medical and engineering domain. Our objective is to offer the best possible 3D printed components with high precision and zero-defects.
We are a metal 3D printing service provider having advanced equipment. We are one shop stop solution providers who can assist customers regarding design, 3D printing to post-processing operations.

At our state-of-the-art manufacturing facility which is built according to FDA guidelines, we strictly maintain the right temperature and humidity controls in our production area, quality control area, and cleaning room area. We use HEPA filter which eliminates around 99.97% of particles that are more than or equal to 0.3 µm and maintain Class 10000 clean room for all our products.
We are relying on CE and FDA approved software for implant design and Engineering part development which is a testament to our efforts focussed directed towards offering optimal accuracy required for part production.