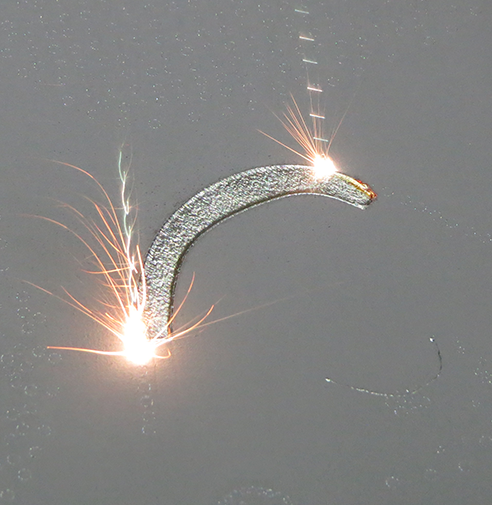 Metal 3D printing

Metal 3D printing (Additive Manufacturing) is a latest manufacturing technology which has the potential to revolutionize the way metal parts are being manufactured traditionally. Very complex and intricate shapes can produced without dies and tooling. It is a 'Near Net Shape' manufacturing process where parts are built very close to required dimensions, to be precise, in 0.2 mm accuracy. Metal printing has several sub technologies available in the market such as SLM, DMLS, DMD etc, and Incredible AM is working on SLM process-Selective Laser Melting.
The process begins with the CAD model of a part. The model is sliced into thin layers of 50 microns. 3D printer spreads a layer of metal powder on build plate which is melted by LASER as per CAD model dimensions continuously. The part gets build layer by layer over the period of time. The parts are mechanically strong and dense that can be directly used in Engineering Applications.
3D Printing Applications

Application Industries







Benefits of Metal 3D Printing


Small batch production
at low cost


Supply chain
Optimisation

Faster product
Development

High efficiency
Engineered parts

Effective Inventory
Management
Process Flow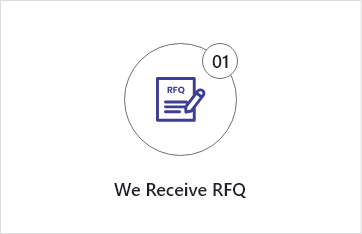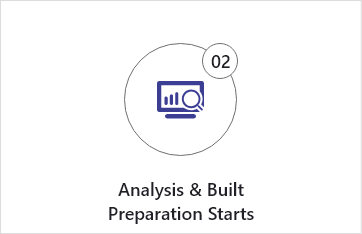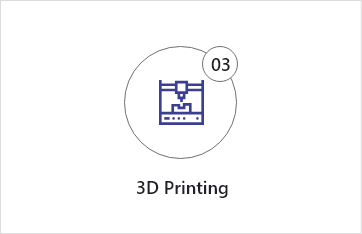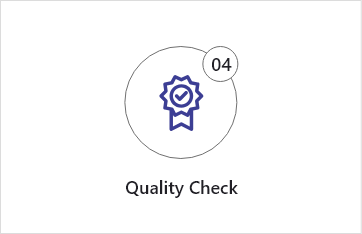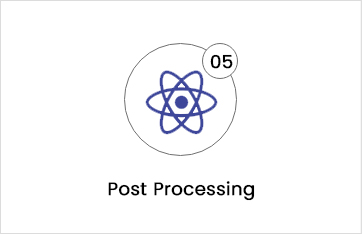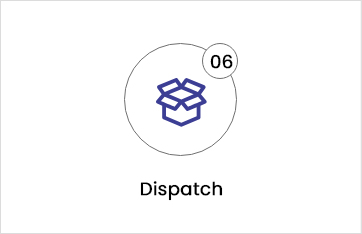 What Our Client's Say

Process Flow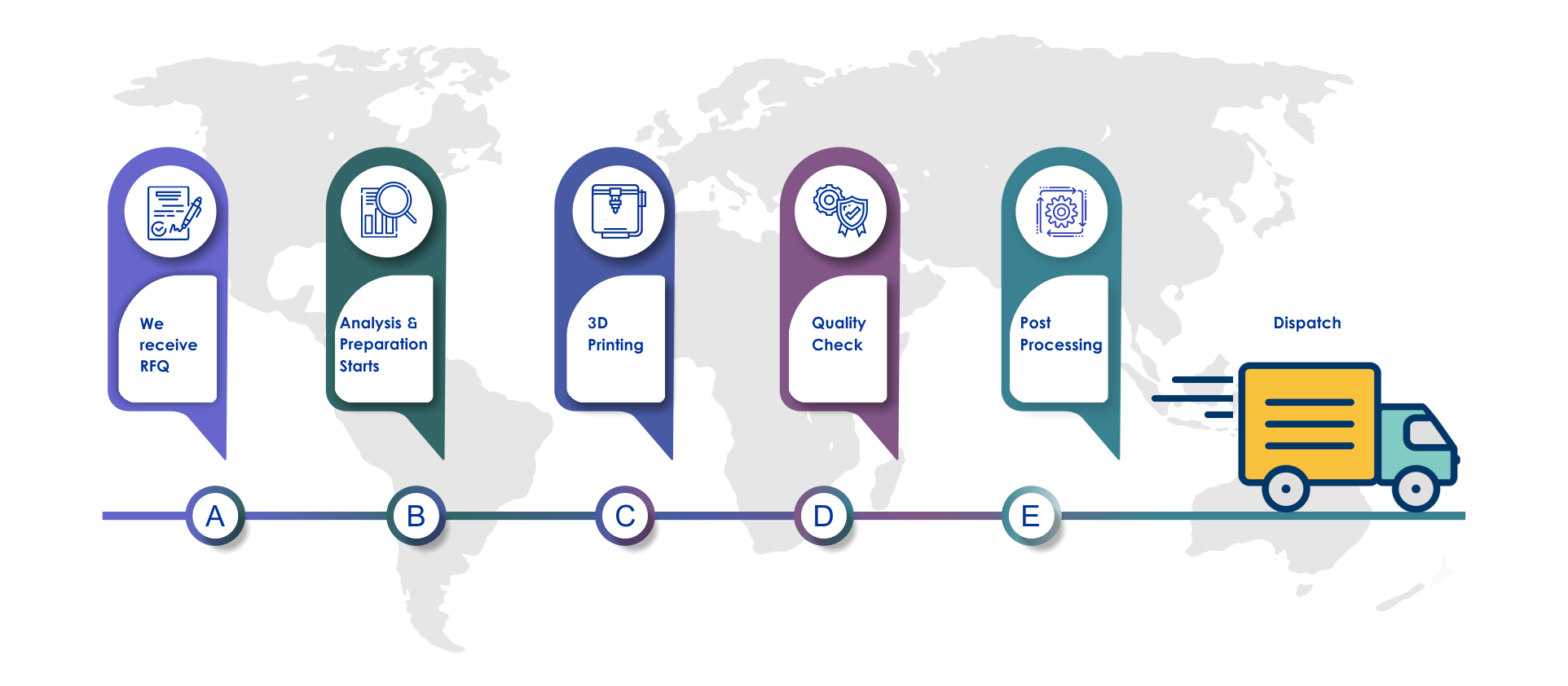 Our Videos

Our Recent Blogs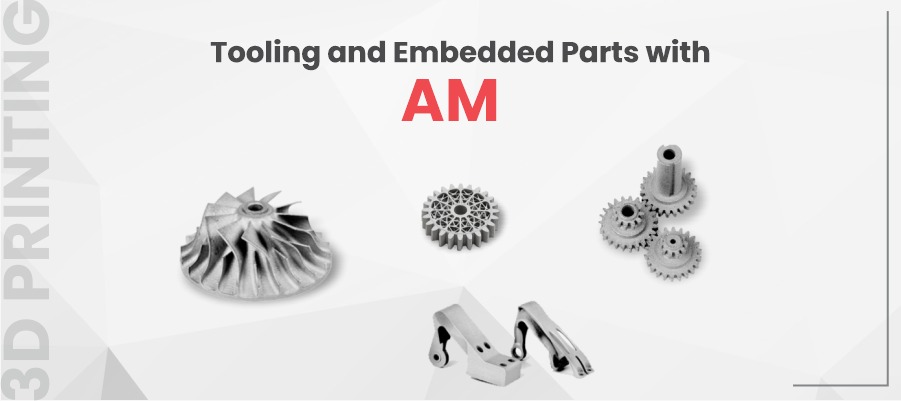 Tooling and embedded parts with Additive Manufacturing
Additive manufacturing, also known as 3D printing, is a transformative approach toindustrial production that enables the creation of lighter, stronger parts and systems. AM can be of extreme importance for general industrial applications, offering high-heat resistant and lighter weight components, by using materials like titanium and nickel superalloys.AM allows complex component manufacturing in a flexible and lean supply chain.
Read More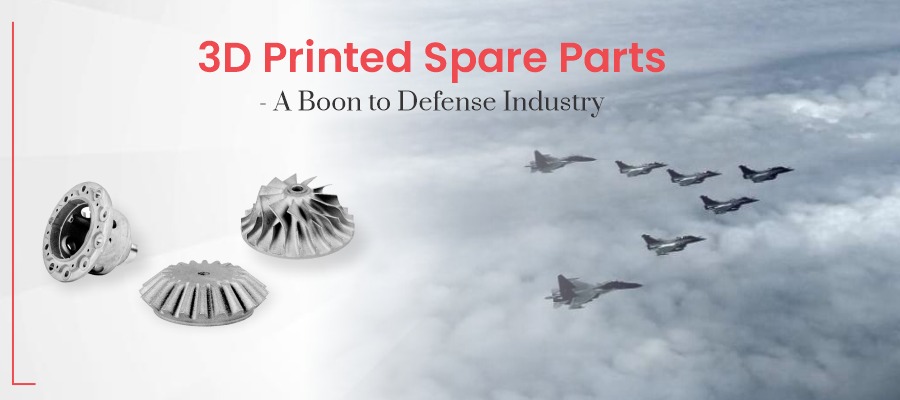 3D Printed Spare Parts – a Boon to Defence Industry
Military machines, weapons and vehicles are usually restored and used over a long period of time in their fleet. To keep them working smoothly maintenance department is highly dependent on inventory supply and management. Supply of old model equipment spare parts are difficult due to many reasons such as:
Read More