Our Process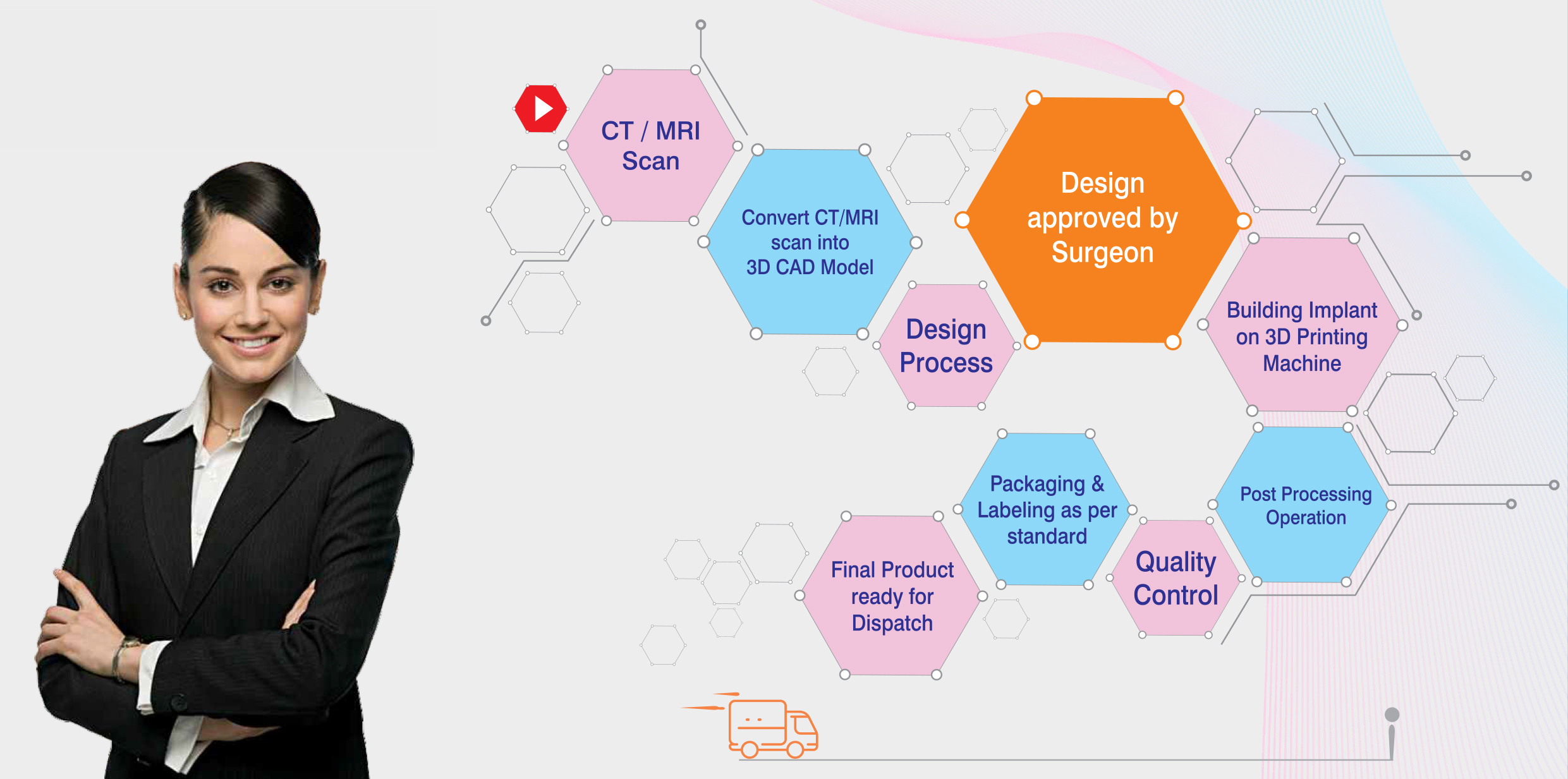 Software & Designing Process
Our Strength is impant designing process to attain precise complex implant structure with highest stregnth and stability. We useUSFDA and CE approved licenced software.
Materialise Mimics
3Matics
Magic
Quant AM
NX-Siemens
At 3D Incredible, we use patented* design specification to design

Customized Cranial Implant which ensures perfect fit for every unique cranial defect.

Contact Us
INCREDIBLE AM PVT LTD
Plant Address
Gat No. 699/1, Koregaon Bhima,
Behind Kalyani Forge, Pune-Nagar
Road, Taluka Shirur,
Pune 412 216, Maharashtra INDIA.
Pune Office Address
G/S/11, Paresh Industrial Complex,
Premises No 45/2A, Gultekadi,
Pune – 411 037, Maharashtra, INDIA.